2022-2023 Registration
Big A, Liberty Elementary, & Toccoa Elementary
End of the school day until 6:00 pm
New for 2022! Wise Kids by Camp Fire!
REQUIRED PAPERWORK
Please download the 2022-2023 After School Enrollment Form here and return to maria@campfirega.org. The 2022-2023 After School Enrollment Form must be completed and returned to the Camp Fire Office, via email to maria@campfirega.org by the Friday before your child will start, along with the online registration. Your child cannot join this program prior to the submission the written paperwork. If you would prefer to drop it off at the Camp Fire Georgia office, please confirm a time with a staff member in advance (706) 886-2457.
PLEASE DO NOT RETURN PAPERWORK TO THE SCHOOLS!
About After School by Camp Fire
After School by Camp Fire takes place at your child's school! At Camp Fire it's more than just activities and play; all programs are outcome based. This year, our Leaders and Assistants will be trained in utilizing the Camp Fire national Wise Kids programs. Additionally, Leaders and Assistants will ensure participants have a healthy snack, time to tackle homework, and time to burn energy, all within a safe and supportive environment.
Tuition and Membership Fees: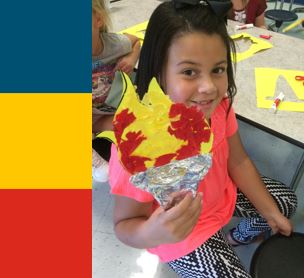 A $25 membership fee per child is charged at the time of registration.
Weekly tuition of $50 is automatically withdrawn from you account each Thursday for the following week.
When registering, you will be charged $50, plus the membership fee. Each Thursday, $50 will automatically be charged for the following week.
Missed and Late Payments: $50 per week is charged regardless of how many days the child attended within a week. If tuition is not paid by Monday of the current week, your child may not be able to return until the balance is paid in full.
Homework Help
The opportunity is given for children to work on homework during after-school. Though we make every effort to ensure completeness and accuracy of homework, we ask that parents/guardians follow-up with their child to make certain homework has been completed and is accurate.
At After School by Camp Fire, it is important there is a collaborative relationship between parents/guardians, students and Camp Fire Leaders. We will work with each child to make the homework time as productive as possible.
Cancellations
There will be no Camp Fire After School on holidays, snow days, or days when school is dismissed due to inclement weather. If Stephens County cancels after school programs, such as sports and clubs, that will include After School by Camp Fire. After School by Camp Fire will not meet on Early Release Days.
It is the parent/guardian's responsibility to pick up the child from school.
In the event of a school cancellation $10 per day will be credited to the next week's tuition.
Parent Handbook
Please be sure to review the parent handbook, available here, for attendance policies, behavior plans, refund and more.
If you have questions please reach out to maria@campfirega.org or you may choose to call the office at (706) 886-2457.